Just a quick
Thoughtless Thursday
for me today. I recently got the pics from my friend S from her daughter's 7th bday. It was the cutest party and I think our pics turned out awesome! Without further ado: Courtney (my BFF), lil J, S, and me:
Head on over to Life In The Fulmer Lane and link up your own random pics today ( :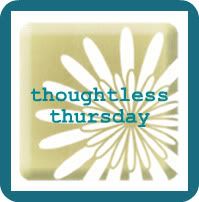 Katie also tagged all her readers for this lil award. You have to list 10 things that make you happy, so here goes:

1. Dave, my awesome boyfriend and best friend
2. My Mom, who is the sweetest lady around, the best listener, and the smartest woman I know
3. My Dad, the funniest and smartest guy I know and the best softball coach
4. My brother, another witty and intelligent guy in my life
5. My loyal companion, my Silky Yorkie Ty
6. My stylish and hilarious BFF Courtney (see above) who I have been besties with since we were 11 years old
7. Traveling and seeing the world with my family, friends, or Dave
8. Getting crafty and doing a little scrapbooking or card making
9. My DVR which records all my must watch TV
10. Hiking and getting to just be out in nature for a while away from it all!

Thanks for the tag! ( : Everyone else feel free to play along too!

I loved Kelly's question this week at
Top 3 Thursdays
! She wants to know our top three places to eat. I am getting better about eating at home and actually preparing my own meals, but I still LOVE going out to eat! I have a lot of favorite places to eat so I decided to stick with the casual/take-out places I frequent. These are delicious!
At Pei Wei I usually get the spicy chicken salad and crab wontons. At Rubio's it is usually the gourmet tacos or shrimp burrito. Jason's deli is just one of the many sandwich places I am obsessed with! I love the Cali club sandwich, pot roast sandwich, and the soups!
Head on over to
Kelly's
to link up, but you might want to read on a full stomach for this one ( :