This week my brother turned 21! I cannot believe how time flies! I made him some Oreo cake balls (which are his favorites) and I am hoping to take him out for a beer or two soon!
This week for
Thoughtless Thursday
I am posting some pics of when my brother and I went back to Maine to visit my family. These pictures are from Arcadia National Park, which is one of the most beautiful places I ever been! Notice me and my cousin in front of the cool sand castle...
Here is my brother...
Front-flip! And yes... he landed on his feet.
So destructive- lol. I guess it would have been washed away by the tide anyways. I love that mid air shot. As you can see my brother is pretty athletic. He is also crazy smart. He just told me he is getting a 97% in one of his electrical engineering classes! (Sorry- gotta brag on him a little!) Anyways, I love going on family trips with him and this was one of those great trips...
I hope my brother has fun while he is 21, but not too much fun...(hah- this is not him, I just think this pic is hilarious!)
Head on over to Life in the
Fulmer lane
and share your own random pictures: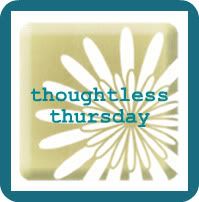 I am also going to link up for Thursday 5 at
Mannland5
. I have seen a few people post this meme on their blogs and have been wanting to play along. The challenge is to list 5 things that make you happy. I am a firm believer in counting your blessings so here goes...
1. I am happy to be able to do my
laundry
today! Our washing machine broke almost two weeks ago and we FINALLY got our new washer and dryer installed last night! Yay! (Although those weeks challenged me to wear some of my clothes that I don't normally wear!)
2. I am happy that my
brother
had a good birthday!
3. I am happy my brother's girlfriend made a giant
cheesecake
for him and that he is happy to share it! Yum!
4. I am happy that my bf
Dave is with his family
right now in the U.P. of Michigan. I know its not going to be an easy day (it is his grandma's funeral today) but I think he is where he needs to be. I am happy that he has a loving family that will be there to comfort each other.
5. And last but not least... I am thankful for the
natural beauty
that is all around us on earth.
Have a
happy
and
green
Earth Day!