My boyfriend is finally back from his trip home to Wisconsin. It made me think of our trip there last summer, and so for this weeks
Thoughtless Thusday
I will share my pictures from my first Midwest vacation. We were able to see his family in Wisconsin and Michigan and to do some sight-seeing in Chicago, IL. We packed A LOT into a relatively short trip. The first day we walked around Lake Geneva with Dave's parents. It was beautiful!
The next day Dave's parents rented a pontoon boat and we all went out on Twin Lakes. I tried to water ski but it was so hard! I have done it before in Maine, but this time I couldn't get the hang of it. The water was freezing so I didn't want to be in there too long. That night we went to Friday fish fry at the country club. It was so tasty! Then we headed to Champs bar to meet Dave's friends. They were so nice and we had an awesome night! We stayed up all night hanging out by the bonfire at Tyler's and ended the night with breakfast at Manny's. Needless to say we were a little tired for 4th of July. Dave's mom's family came over for a family get together. Dave's uncle and his family were really nice. That night we watched fireworks at the lake and then the guys lit off some fireworks at Tyler's house
The next day,on the 5th of July, we drove up the U.P. of Michigan to visit Dave's Dad's side of the family. It was a long drive but it was nice to get to know Dave's sis and her bf. We went to a mine tour in Iron Mountain before we got to Ishpaming. While we were in the Upper Peninsula, we saw Lake Superior:
Pictured Rock:
Lakenland Junkyard Art:
and the Yooper Touirist Trap:
Our next destination was the Wisconsin Dells. It was such a fun place! We camped in a little cabin at Sherwood Forest with Andy and Jenn:
The first night we were there we went to Marley's for dinner and drinks:
and then to the Tommy Barttlet water skiing show. The next day we went to Mount Olypmus. We went on the rollercoasters, the go-karts, the ducks tour, and of course all the water slides:
We also had a lot of fun goofy golfing at Pirate's Cove and playing Catch-Phrase around the campfire at night.
We also went out for a nice steak dinner at some place in the middle of no-where! Andy and Jenn told us about it and it was worth the drive! Before we headed back to Dave's house we had some burgers and cheese curds at Monk's
Our last destination before heading back to the Southwest was a day in Chicago:
We took the train into the city and headed straight to Shedd's Aquarium. It was so much fun! We saw the show before we left, but it was weird- none of the animals did their tricks except for the dolphins!
We spent most of the day in the aquarium, but it was a good way to spend the day. Then we walked down to Navy Pier and looked around for a while before we had to catch the train back.
I wish we had more time in Chicago, but I guess that gives me something to look forward to next time we visit! I am already making a list of things to do and see (and take pictures of) next time we are able to go together...Sears Tower, Hancock Observatory, Cloud Gate by Anish Kapoor (aka- the mirrored bean thingy), Buckingham Fountain, Adler Planetarium & Astronomy Museum, Magnificent Mile (for shopping fun), Taste of Chicago, The Art Institute of Chicago, Union Station, Harold Washington Library, Lincoln Park Zoo, Wrigley Field, and maybe a Chicago Bulls game... Just to name a few ( :
To link up and play along, head on over to
Life In The Fulmer Lane
!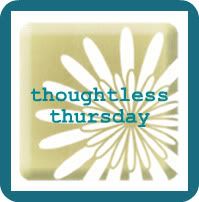 alt="Photobucket" width="125" height="125" />