Happy Thursday everyone! I have some big news to share. My boyfriend got a job offer in Northern California, and will most likely be moving there with him sometime THIS MONTH! This is a big deal for me on many levels. I have never lived outside of Arizona. I have lived in Tucson and Flagstaff, but they are both about two hours from my parents. This will be over 10 hours to drive home. I also have never lived with a boy. Yes... I am almost 25. Yes... Dave and I have been dating for almost three years. I know we could handle it and in most ways I think it will be great. I will have to find a job up there and possibly get a Cali RX license, which means taking their law exam and learning all their rules.
The bigger issue for me is leaving my family and friends (and his friends too.) I am extremely close to my family and I would miss them like crazy. My grandpa is also having some serious health problems and I would not be able to see him every week like I do now. There are a lot of issues for me to think about before I decide but a big part of my heart is saying "GO FOR IT!" and I think it would be nice to explore a new state and city together. I love Dave so much and I can't picture my life without him. So, while this is not exactly a "thoughtless post" I will share some random snapshots of Dave and Ty for
Thoughtless Thursday
. In my heart I know it would be a great adventure with this wonderful man by my side! (And that little furry man too!)
I will definitely keep you all updating with the whole move and everything! On a lighter note, the wait is finally over for the new Twilight movie. I am not a fanatic like some, but I actually really loved the first movie. I had LOW expectations because I normally hate that kind of story, but this was much better than I thought. I never saw the second one, so I am hoping to rent it soon and then hit the theaters for the newest installment. Thought I would share a little Face in Hole fun...
Did anyone else know that Robert Pattinson sings? Its actually not too shabby! Check it out...
Head on over and play along too!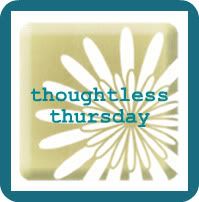 alt="Photobucket" width="125" height="125" />
~xoxo
The Possible Future NorCal Resident...Katie